The big day came and went so fast, didn't it?
All the blood, sweat and tears that went into ensuring everyone was in one place to celebrate you and your loved one on your special day. And now it's all over…
But wait, it needn't be! With these nifty super affordable wall art ideas the celebrations can continue long after the champagne's stopped flowing. I mean, you spent so much on the dress, the reception, the flowers… Surely you owe it to yourself to spend a little extra to keep the momentum going, right?
Straight after the honeymoon and before the daily grind of work makes the magic evaporate – that's the best time to start organising wall art that captures key moments of your wedding day.
And for those of you who still have their wedding pictures in a box (um, sitting on top of that engraved but empty photo album) then celebrate your next anniversary by choosing your faves and getting creative.
Of course, in America big is always beautiful. Uber luxury wedding planner Jessica Gillon of Events by Design San Diego love love LOVES wall art! Especially wedding canvases.
''I have become obsessed with printing photos on canvas,'' she says. ''I love the way the look and I LOVE that I don't have to buy frames. I love little artsy frames for side tables etc but when it comes to wall prints, I love the clean look of canvas on the wall. It looks like a piece of art!''
If you're in the process of planning your wedding day consider briefing your photographer to take certain shots that will later transform into great wall art. For example, amazing close-ups of your flowers to blow up as striking graphics or a great landscape portrait of the wedding party. Whatever you choose, know it will look stunning for years to come as wall art.
Or not. The beauty of all Grafix Wall Art's products, for example, is that they can easily be changed when you get bored or want to switch out your decor – in fact, all the materials for their wall art products are carefully selected to ensure your walls will not be damaged when the art is removed. Perfect, especially if you're renting.
Check out these 3 sweet ideas…
Let's raise a (quirky) montage to family and friends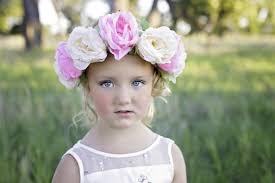 Do you have candid shots of the big day on your iPhone?Maybe your guests took some great shots that capture the mood perfectly.
Think cute flower girls (who could forget tiny Princess Charlotte waving at the Harry and Markle royal shindig? Here's a giphy to remind you!)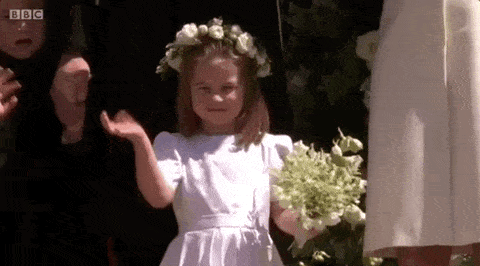 Bridesmaids and groomsmen sharing an impromptu laugh. Your grandparents taking a twirl on the dance floor. Why not capture all those memories by grouping them on a canvas montage – just be sure to keep the textures and colours the same to keep it looking classic, character-filled but not cheesy.
Yep, it was a blooming wonderful day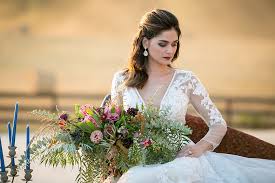 Photo / Murphy Lane
Your bouquet was amazing, everyone said so. Now imagine them – or simply one stunning bloom – on a wall mural! The art needn't be huge and in your face – simply use it to brighten up and personalise a small, bland corner if you want.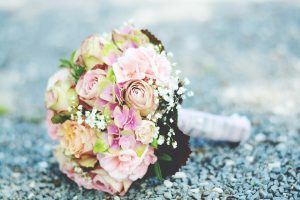 Only got a snap of the flowers on your phone? No worries, the team at Grafix Wall Art has successfully printed a 2.5 metre by 1.2 metre using a picture from a client's iPhone 6! And your image can be printed on pre-pasted wallpaper or Phototex, which will make installing the wall mural yourself an absolute breeze!
Words to cherish and remember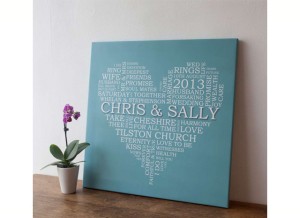 Never underestimate the power of words in a relationship. Mind you, those special vows you made to one another can easily be forgotten when your partner leaves his wet towel on the bathroom floor – again!
But let's get serious. Something as simple as an art piece filled with special words, dates and names can be a wonderful reminder to bring you back to what matters – the commitment you made to your loved one on your wedding day.
Don't know where to start? Not naturally creative?  Grafix Wall Art's super cute wedding wall piece above is easy as filling in a form with your own special words – and depending on what size you choose, will cost between $99 and $149.
In fact, there are heaps of wall art solutions like these for those of us, who are er, creatively challenged, so there's really no excuse!