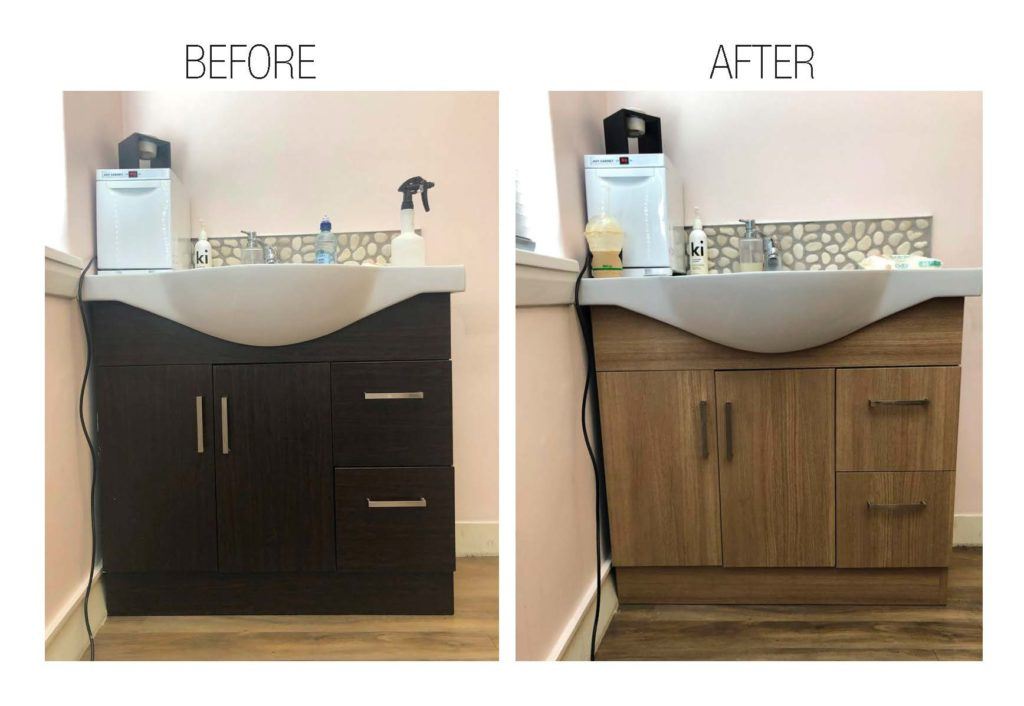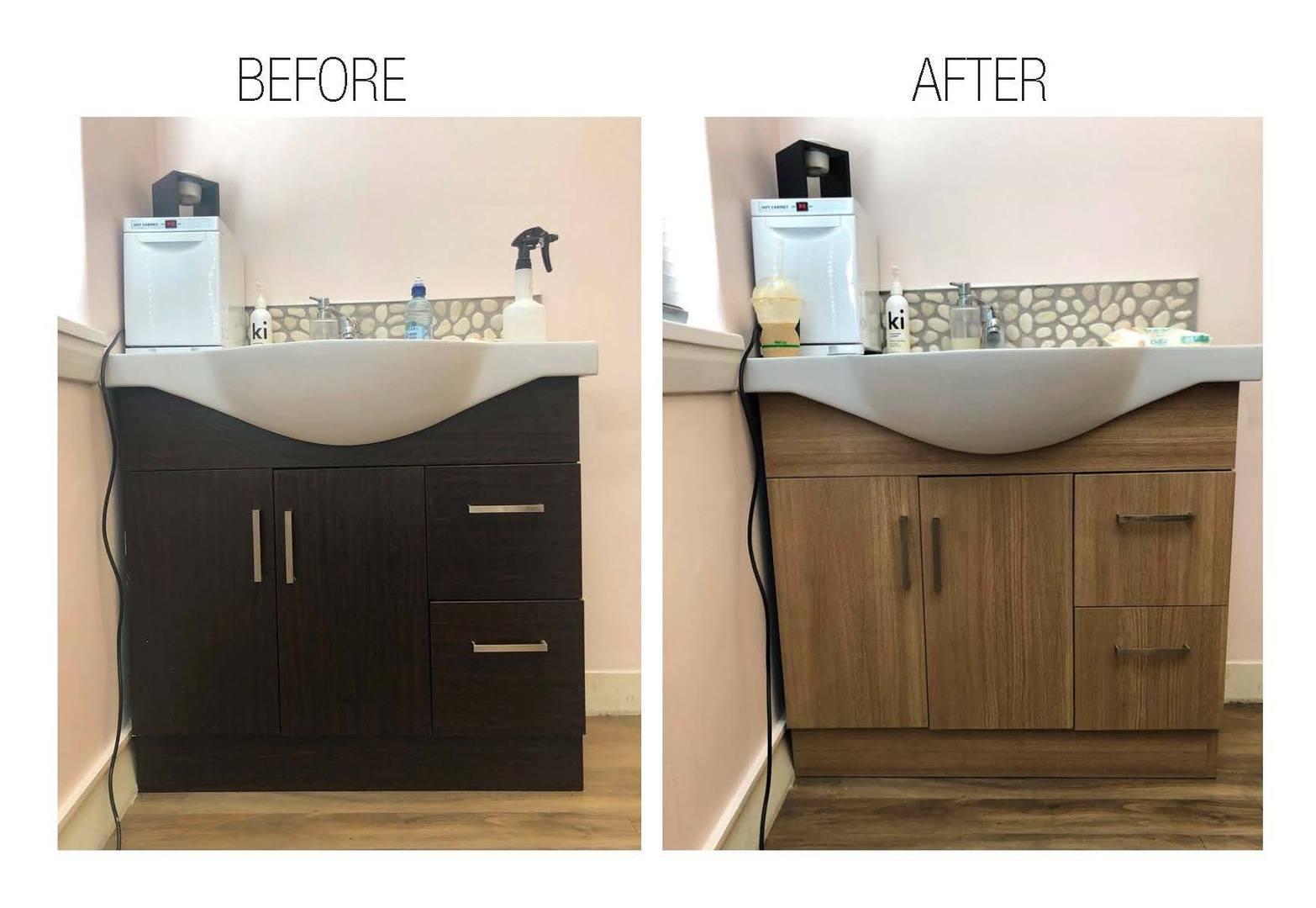 When Caci Clinics went through a recent refurb, some clinics were faced with the decision of whether they should replace perfectly good cabinetry to fit in with the new colour scheme, or whether they should 'wrap' them in the vinyl that matched the new look.
It was a no-brainer for many of them; cost-wise and ecological reasons.
Grafix Art sourced the matching furniture vinyl and went in and wrapped each in the vanities in the clinics.
You can read further about this material here.
https://archipro.co.nz/articles/furniture-and-decorating/textured-architectural-film-the-future-of-design-possibilities-psp