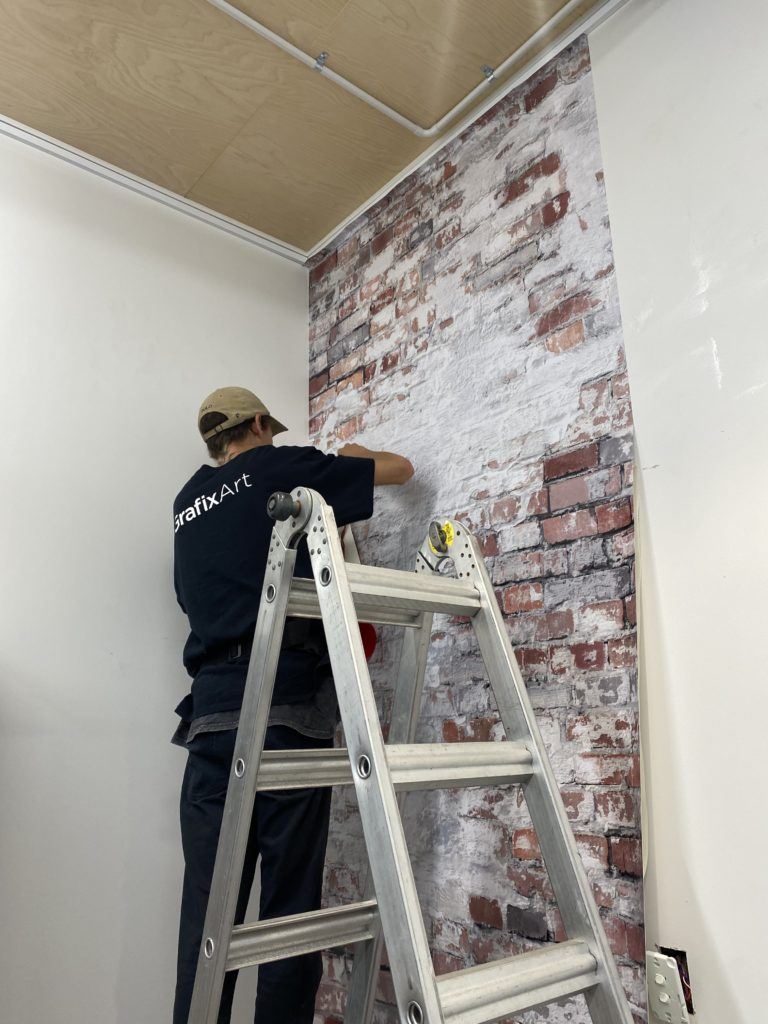 OK. So you've ordered your wall mural. How exciting!
It's going to look so great! But wait. Does just the thought of installing it yourself leave you in panic?


Understandable. It's a beautiful piece of art so you want it to look just perfect.
But what if you start putting the mural up yourself and stuff things up, leaving you with a bumpy, less-than-perfect feature wall? Ruined. And gutted. That piece of wall art you've spent precious money on to get made.
Hey relax! As with everything else, when it comes to wall murals Grafix Wall Art really does have you covered – from selecting the best graphics customised to suit your business or interior decor right down to having someone come to your office or home and install it for you.
It's an absolute breeze – just choose your mural and let Grafix Wall Art install it for you.
Grafix Wall Art owner Christine Petty says: 'From Cape Reinga to the Bluff, Grafix Wall Art has a team of installation professionals on hand who can come and install your mural.
'Seriously, no problem is too big. And delivering fast and friendly service with a smile is something we're well known for!!'
Sure, you can install a vinyl mural yourself. However, Christine says to get the best and smoothest installation it's best to get the professionals in.
Although smaller graphic decals can be relatively straightforward to put up, large wall murals can be more challenging and may lead to problems like ripples, bubbles or rips.
So when you work with Grafix, the team will ensure the vinyl is professionally installed so if there's any damage during the process, they'll take care of it and replace it free of charge. How good is that?
There are so many benefits to getting a wall mural for your business premises; for example, it can provide a visual timeline of your company's history. A mural can incorporate your logo for maximum impact – something that will make an impact on clients and can even help build staff morale.
Then there are murals for your home – how about a map of the world as an educational tool in the kids' rumpus? Or a beautiful floral feature wall to give your living space a point of difference and make it pop.
Maybe you have a specific vision for your mural. Then again, you may not be quite sure what you want. Regardless, the experienced and friendly Grafix Wall Art team can help you manage the process from start to finish, ensuring you achieve your vision and transform your business or home into a truly beautiful space.
Are you ready to transform your walls? Contact Grafix Wall Art today.