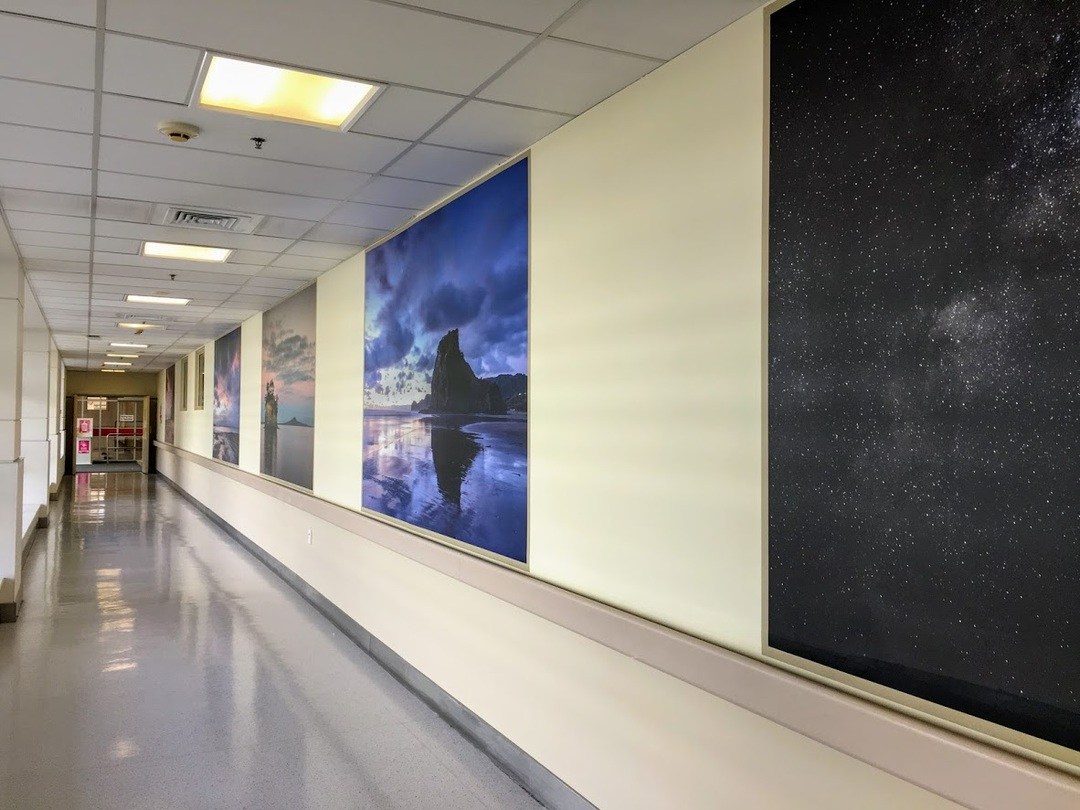 Big, bright and Kiwiana – photographic murals now line the wall of a busy corridor connecting Auckland's
North Shore Hospital's main entrance and outpatient wing. The six 2.7-metre wide art pieces, printed
and installed by Grafix Wall Art, serve not only a decorative purpose but a therapeutic one too.
"Art is important in hospitals because it helps provide an environment that is comforting, welcoming,
inspiring and uplifting," says Andrew Young of the Well Foundation, Waitakere District Health Board's
official charity arm.
"For people in pain or discomfort, art can provide a welcome distraction. The objective of this large
mural installation was to provide large scale, stunning imagery near the entrance to create a sense of
welcome that patients, families, visitors and staff can relate to – and get enjoyment from."
"Our CEO Dr Bramley was inspired by Auckland International Airport's arrival area and its welcoming
mural of NZ flora and fauna. He thought we could do something similar at North Shore Hospital, but
with beautiful natural imagery from around the Waitemata catchment."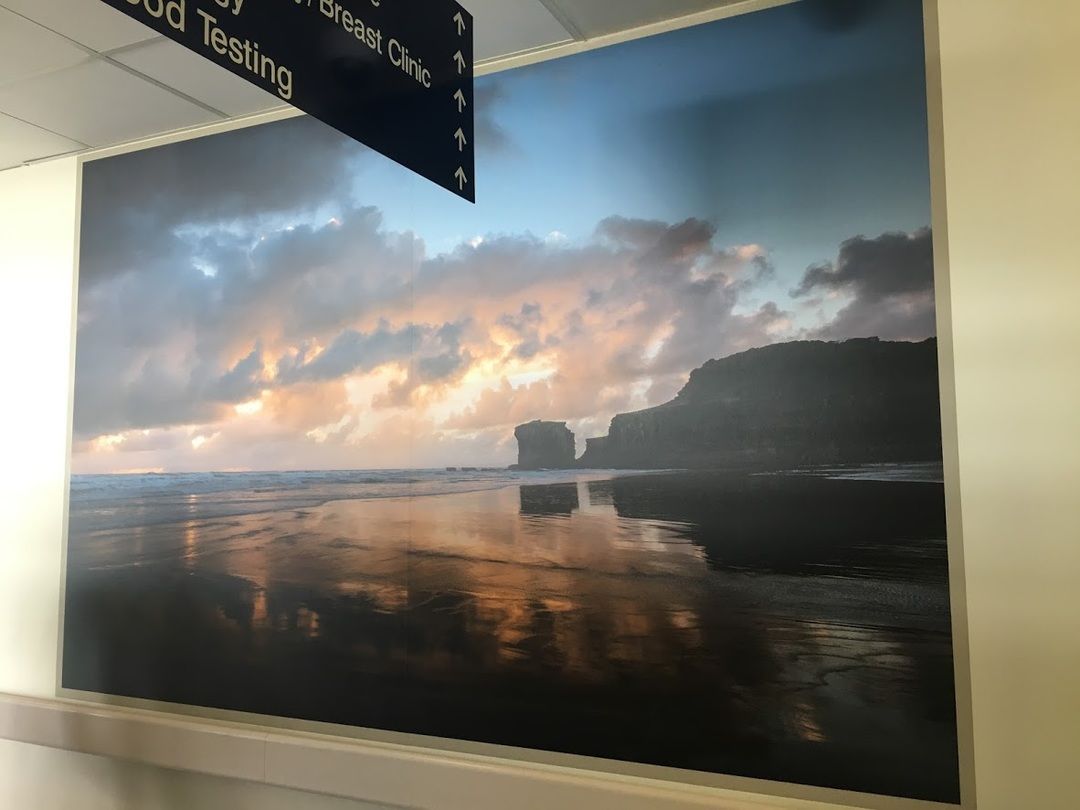 "The project was about a year in the making – sourcing the right photographer, selecting the images and
liaising with generous suppliers like Grafix Wall Art, who came to the party with the printing and
installation," says Andrew. "We couldn't have done it without all this support and collaboration."
To ensure the corridor wall provided the wide, flat expanse needed for Grafix Wall Art to install the
murals, recessed shelving and alcoves were removed and the surfaces painted so that the murals would
adhere well.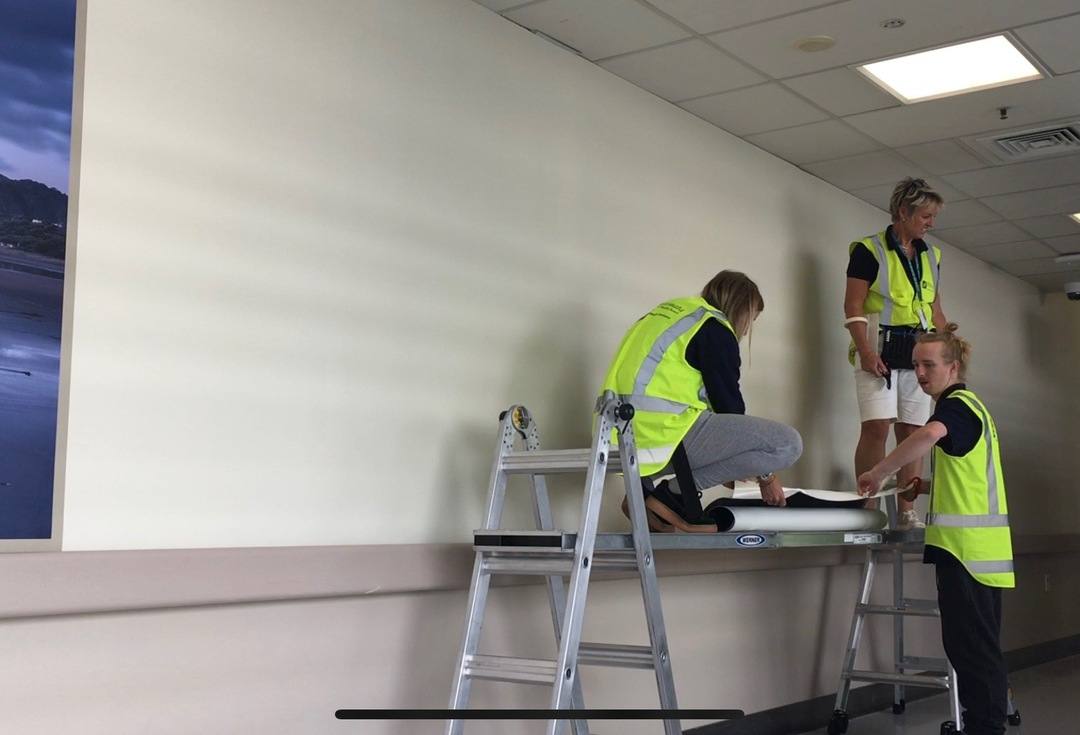 To create the murals, Grafix had photographer David Prentice's images printed on Avery Wall Film MPI2611
then laminated with a clear matt film to ensure each piece of wall art was robust and highly protected
in the high traffic corridor.
To ensure installation went smoothly and with minimum interruption, the team did as much
preparation as they could offsite – such as the precise job of trimming the images – and worked closely
with WDHB's facilities project manager Stefano on timeframes.
A team of three from Grafix carried out the installation on a Saturday morning – with outpatients it's
usually more busy Monday to Friday so this was the quietest time – and completed the job in under
three hours.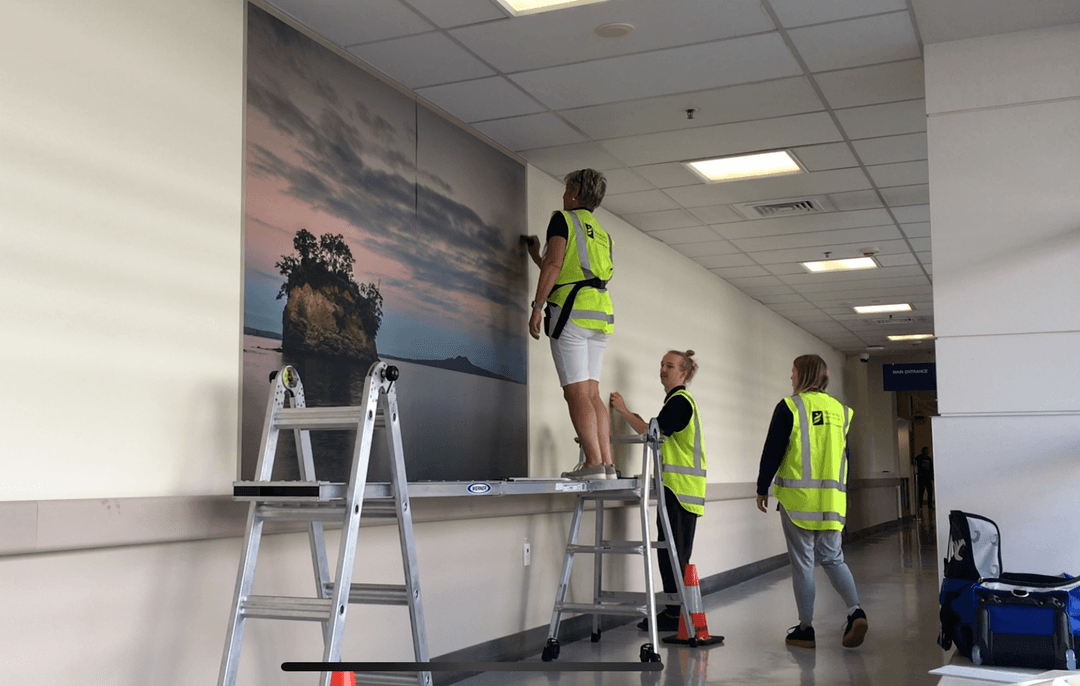 Christine Petty says Grafix Wall Art was thrilled to play such a central part in this project – she also found
it rewarding on a personal level given her mother had recently spent time at this hospital. "Mum had
spent a few weeks here with heart issues, and I felt I'd like to give back in some way."
"The result is stunning," says Andrew. "We've had so many positive comments, both in person and via
social media, which tells us this has been a huge success and something that will be enjoyed by
hundreds of people in years to come.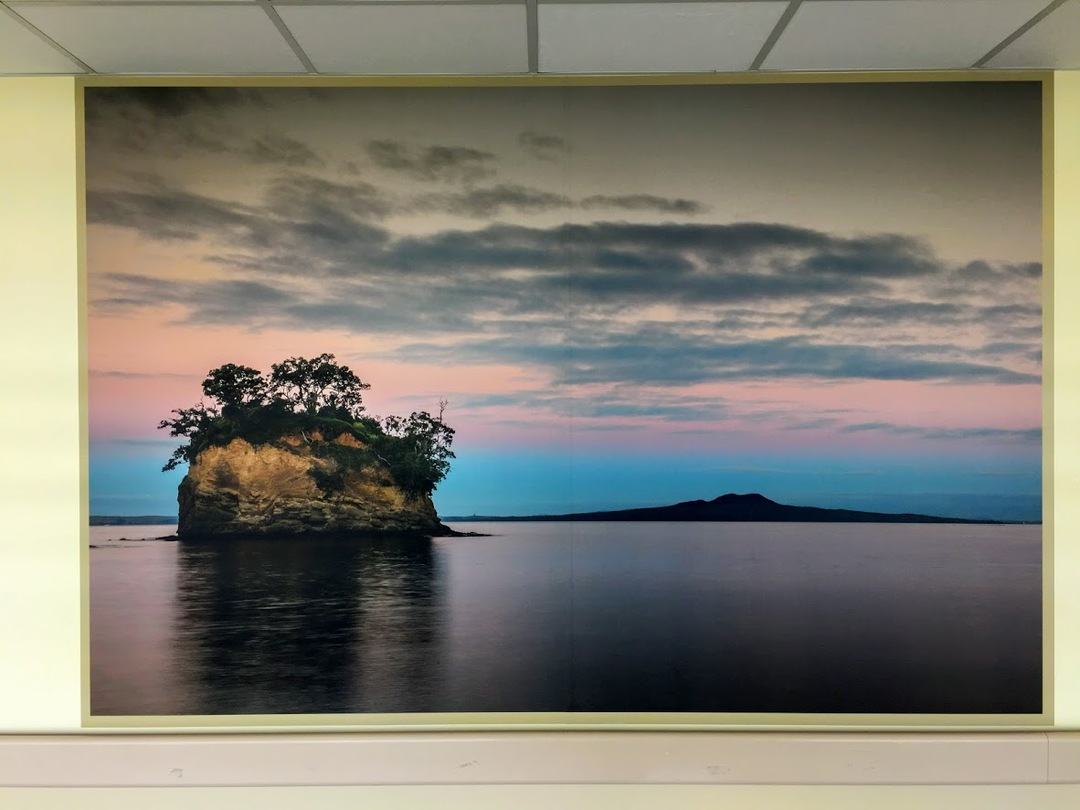 "The wall art is part of keeping the DHB's promise of 'best care for everyone', which includes creating
moments of joy in a complex and busy health environment like North Shore Hospital."
By June-Ann Russell