5 ways decals will get you noticed
Hey, how come I haven't seen you guys before?
If you've ever heard that from a customer, then maybe it's time for you to reconsider how you can create better signage to advertise your service, product or brand.
Of course you know how important signage is when it comes to attracting customers and driving sales. You know you need to engage and entice passerby into your store or spread the word about your amazing brand. And you know you have to stand out from the competition.
And while the biggest threats to traditional retailers are the ones they can't see (online), research has found customers still love the real thing. Shopify, in an article predicting the future of ecommerce, states it clearly: Ecommerce is growing but only represents 11.9 percent of retail in 2018… Brick and mortar is still a dominant player by a landslide.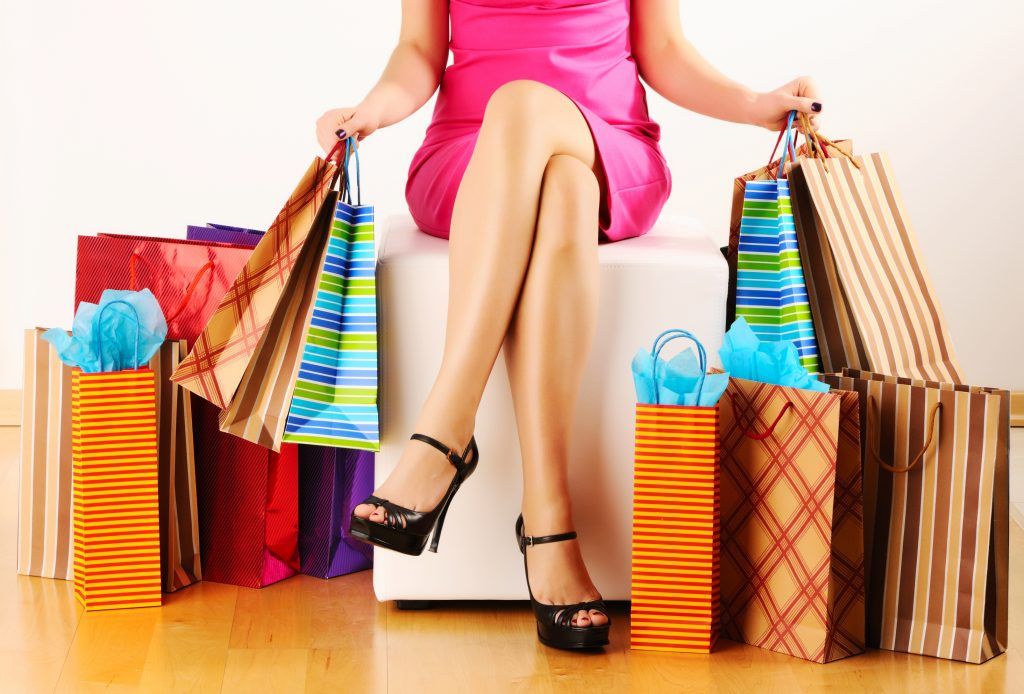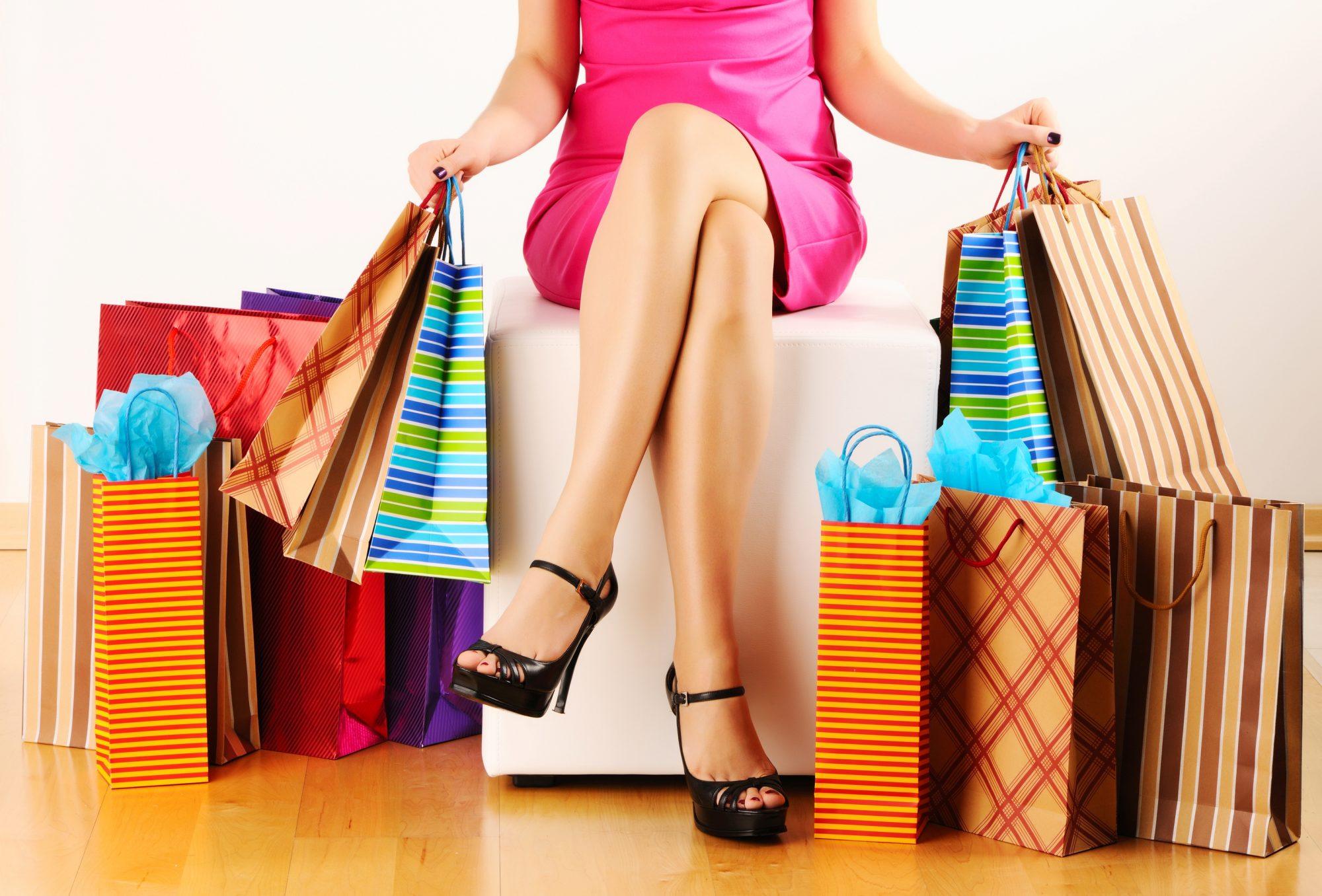 As technology strives to replace that human interaction we all crave and need, we still want to feel like we're being reached out to – and touched in some way. It doesn't always come down to a smiling retail assistant either; something as simple as wall art – like a simple quote on the wall – can help turn frowns upside down and help build goodwill.
With this in mind, it might be time to revisit how you're using your physical space – your store windows, your walls, your floors, heck even your staff toilets – to attractively and subtly remind customers of your brand and what you do, whether they're outside your store or (even better) inside it.
Sure, illuminated light-boxes, stunning digital graphics and 3D signs are great – but they come at a price. For an inexpensive quick fix that delivers maximum impact, try customised window decals.
Wall art is eye catching. It's easy to install. And best of all, it's cost effective. In fact, decals are a great way to deliver a subtle sell for you – without being too over the top about it.
Make your windows work for you 24/7
Decals can be used to tell prospective customers on the street exactly who you are and what you do even when you're not there. Word-of-mouth advertising about your company will grow within your neighbourhood and hopefully spread further afield.
Decals of your logo to reinforce your brand are the most obvious way to use wall art in a store. But decals are also a great way to communicate with your customers.
Are you having a sale? Then boldly tell them about it!
And while you're at it, make sure they're getting all the other info they need – advertise your store hours, social media information (imagine all those cute Facebook, Instagram and Pinterest logos sitting in a row! Yep, at this store we fully embrace our social media profile!), free wi-fi and any other special offers that are sure to attract interest. Or go for one single striking and colourful graphic to complement your window display – it's sure to turn heads so people strolling by just have to have a peek in.
Removal of your window decals is dead easy – they come clean away – making it a breeze to switch out (or switch up!) your advertising when you need to.
Christine Petty of Grafix Wall Art has a number of retail clients on her books who call on her services whenever they need window decals – Westfield malls, shoe retailer Andrea Biani, Ponsonby boutique A Little Shop and The Raw Kitchen are just a few.
''For the larger Auckland retailers, I'll often go out and install their signage for them. For example, the Sale signs – it's a super quick job,'' says Christine.
''For smaller store owners on small budgets, we can easily create whatever they need and send through the vinyl decals to install themselves – the instructions are absolutely 'foolproof' and we have a 100% money back guarantee if you're not happy!''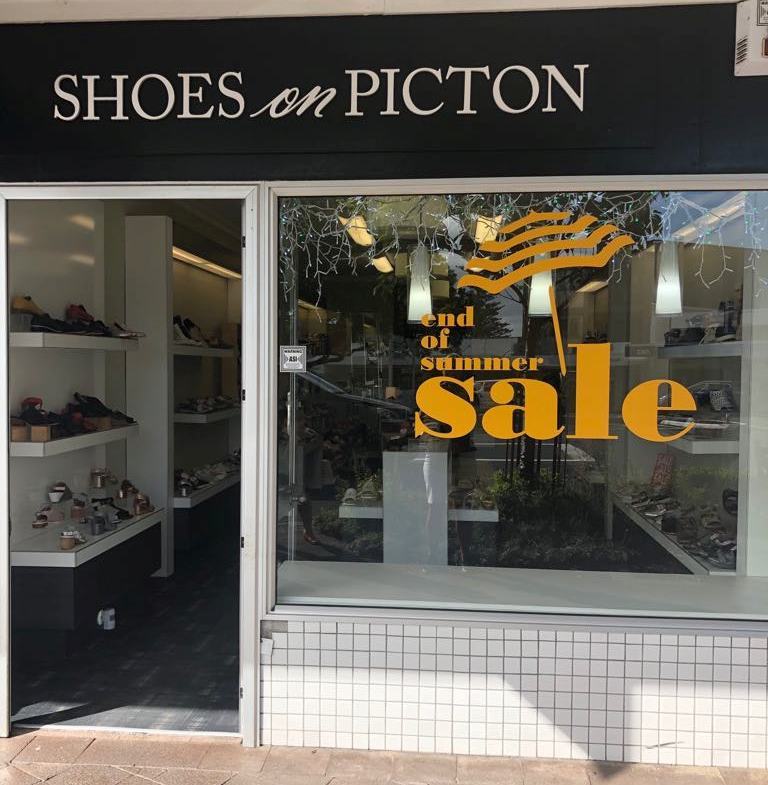 Floor sure
As soon as customers step into your store, remind them of who you are and what you stand for. If you have a concrete or timber floor, stamp it with your store logo. If you simply want to add a decorative element, go for a decal that aligns with your brand's personality – distinctly Kiwi-themed decal like cute pukeko or cabbage trees from Grafix Wall Art, for example, can look super cute. And don't forget the ceiling either – that's a blank canvas just waiting for a creative touch!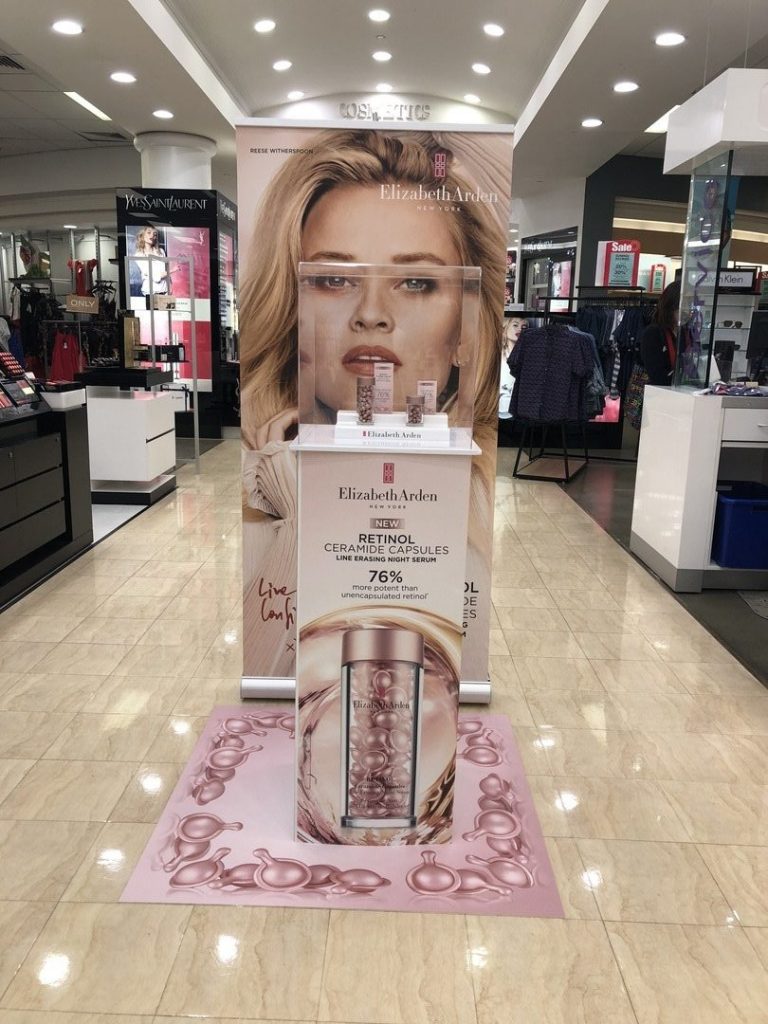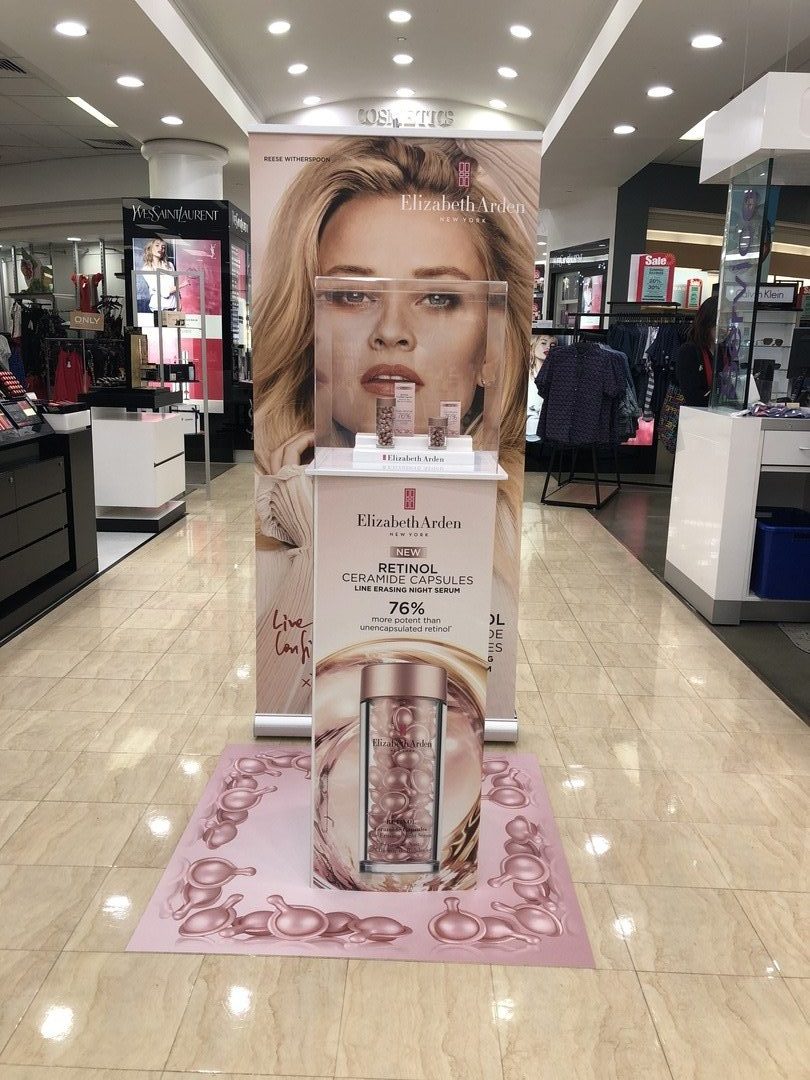 Set the mood
How does the atmosphere of your store contribute to your customers' experience? You use Spotify playlists to tickle their aural senses and scented candles to create a fragrant ambience, so how about appealing to their visual senses with with wall art?
Depending on your specific requirements, a decal could be used to provide a complementary backdrop to your products or simply liven up that bland wall behind your shop counter. Or go one step further and turn one of your images into a striking mural – relate the image to your business in some way and voila! It forms part of your branding exercise.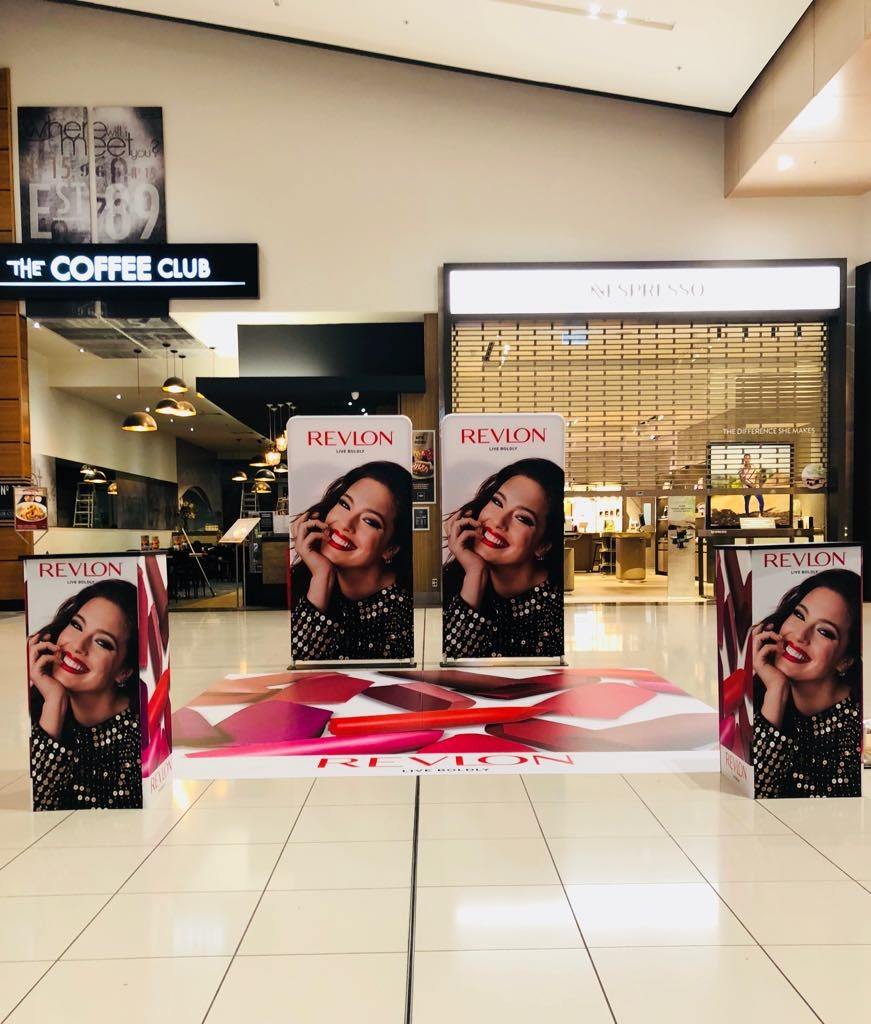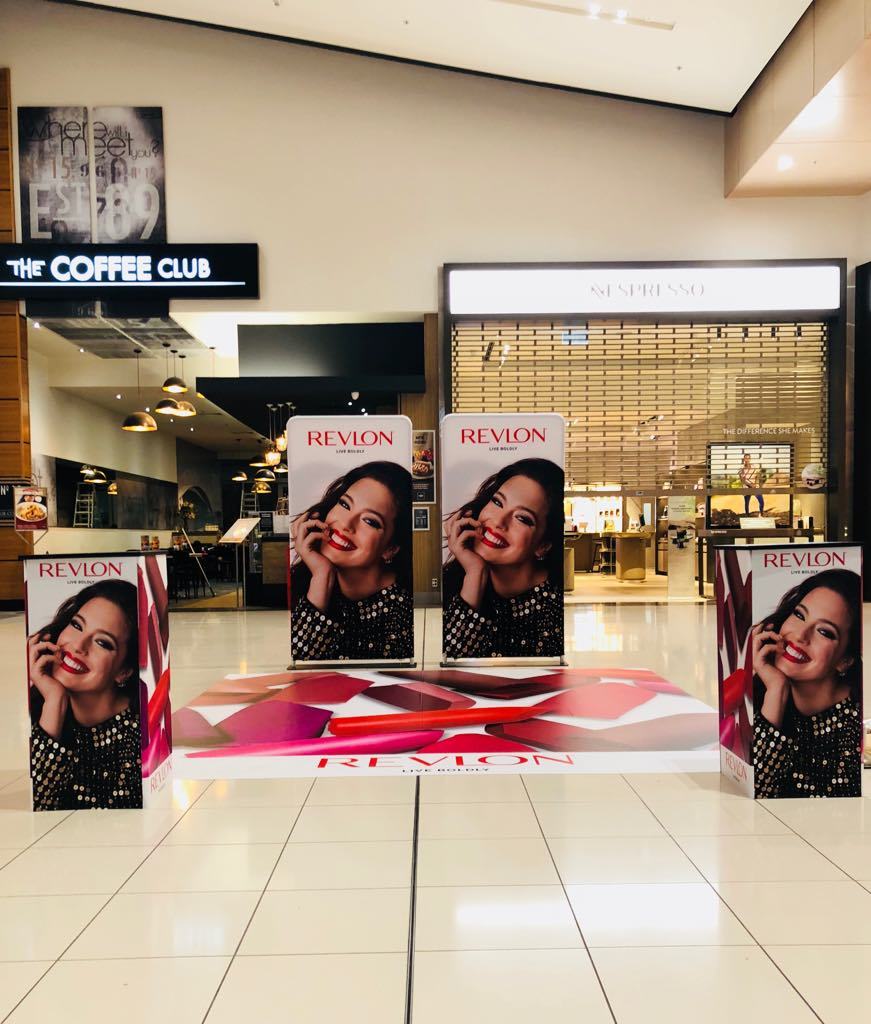 Lead the way
Pushing doors that says pull – is that the story of your customers' life? If so, it's time you replaced the tacky sign you've had stuck for ages on your shop door.
Go for a decal: it's super cheap, it will look crisp and clean – and installing it will take a minute.
While you're at it, why not organise some directional decals to point your customers to the free parking at the back. Add some slick wall signage to guide shoppers to the second floor displaying the rest of your stock (they probably never even realised it was there). And once and for all, make sure the bathroom door is clearly marked (you don't want customers opening your broom cupboard by mistake).
Speaking of which, why not add a sense of humour, where your customers or staff might least expect it…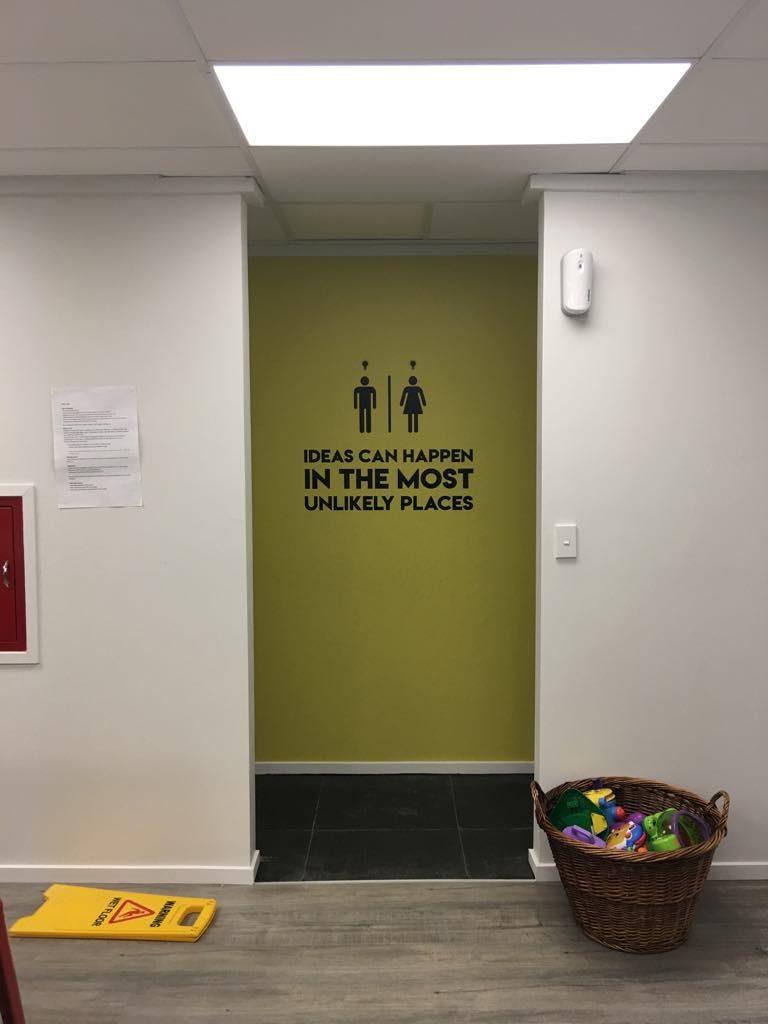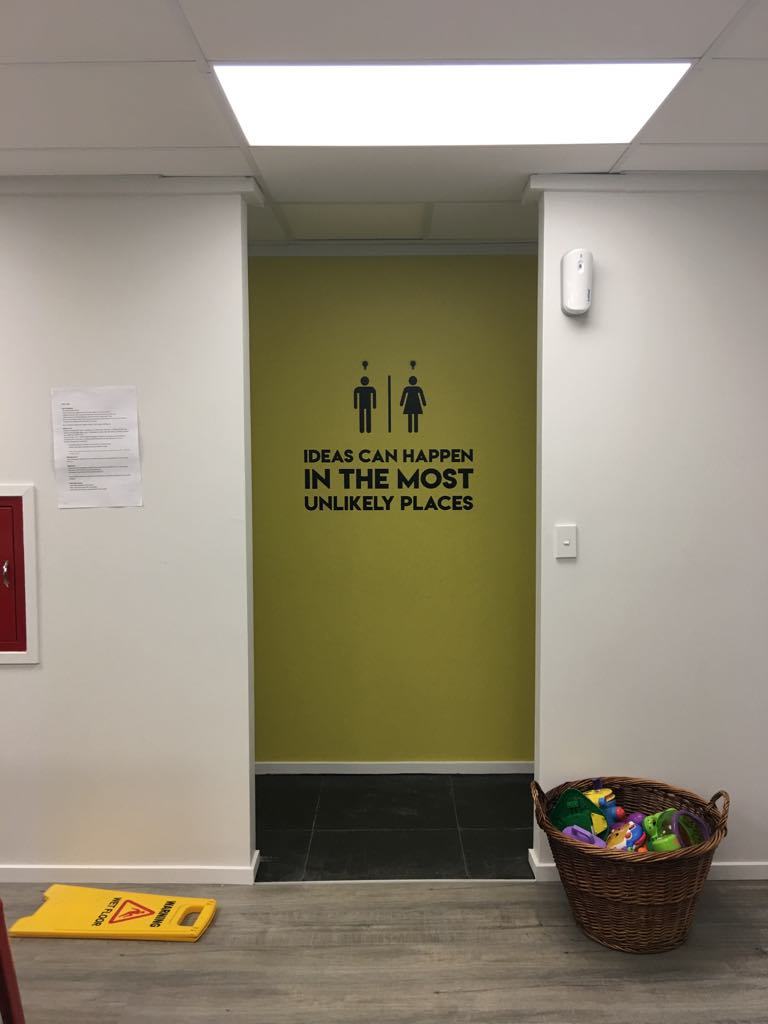 Shout it out
Consider using customised decals to brand the front of your store counter and even the furniture and equipment your customers won't see – the lunch room walls you and your staff use are a great place to start. Even a simple decal with your logo or mission statement can be enough to keep the store branding momentum up and inspire staff while adding a much needed decorative element or pop of colour.
Yeah, but won't the decals look messy, like some kid has just gone crazy with the sticker book? Not at all. Create a streamlined look by keeping your decals simple, stylish and of a consistent design. It also pays to work with an experienced and quality decal supplier like Grafix Wall Art, who offers a money-back guarantee and will ensure your decals are easy to install and look great for as long as you want them around.