Wanting to jazz up your walls at home for an affordable price without the hassle of painting your wall or buying an expensive piece of art? Grafix Wall Art provides a solution for all of you on a budget out there so don't fret! Grafix produces vinyl wall decals that are super easy to apply to your wall and remove when you want a change. They don't damage your wall and isn't permanent like painting your boring wall but still creates that look.
Here are 10 funky decals for cheap!
Triangles – $20.00
These triangles are a very chic and inexpensive wall to decorate your whole wall with a wallpaper style look. The triangles are available in a range of colors. You will receive 60 triangles at 5cm in size.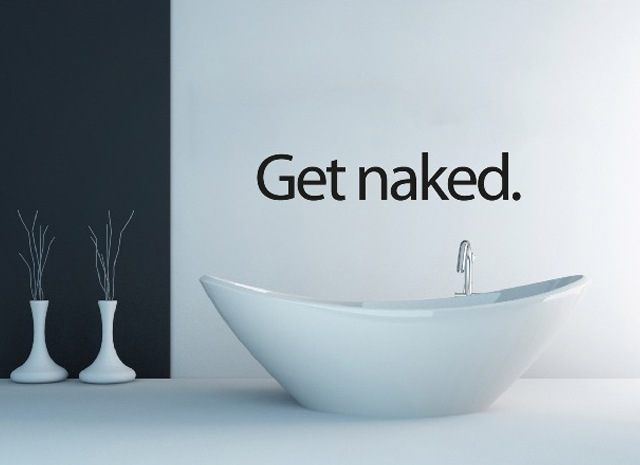 Get Naked – $15.00
Feeling a bit cheeky? This very popular and fun Get Naked decal will sure put a smile on anyones face that walks into your bathroom. This decal is 40cm wide. Although you can see the other sizes here.
Feathers in The Wind – $20.00
These stunning feathers are an amazing way to decorate your wall for a very inexpensive price. The Maori design on the feathers adds a chic look to your wall and the package includes all three decals as shown in the picture. Heads will sure turn when your guests step foot in your house!
Daisy – $20.00
This super cute nature decal will be sure to liven up your dull wall at home and put a smile on your face each time you step into that room. This decal is 80cm high.
Hearts – $20.00
Pretty little hearts to add a wallpaper finish to your wall and make any room look gorgeous for your little girl. Hearts come in a range of colors, are 5cm big and you receive 48 for $20!
Coffee Cups – $15.00
Are you a lover of coffee? Then add some passion to your kitchen with some funky coffee cups to decorate your splash back with! Decal includes both images like in the photo above and the largest one is 15cm.
The Bat Cave – $20.00
Does your son absolutely love Batman? Treat him by getting them this awesome super easy to apply and remove decal to decorate his boring bedroom wall! The decal is 40cm wide and you choose the colour!
Polka Dots – $20.00
These dots are a very cute way to make a designer feel to your wall that is cheap and easy to apply! The polka dots come in a range of colours, are 5cm and includes 44 of them in a pack.
A Passion For Wine – $20.00
Do you have a soft spot for wine? Then decorate a blank space in your kitchen with this fabulous decal! The decal is 35cm and comes in different colours if you prefer!
A Hole to Another Universe – $20.00
Funny decal that adds a bit of humor to your blank wall. This funky decal is 40cm high and you choose the colour.